2019 ANNUAL MEETING
January 29 - Wheat Ridge Recreation Center
Metropolitan Government Pavement Engineers Council will hold the next regular MGPEC meeting on Tuesday, October 1, 2019, 1:30pm, at the City of Thornton office located at 12450 Washington Street, Thornton. (Please note the day/date change for this meeting.)
More Updates
to the new
MGPEC website
Coming Soon!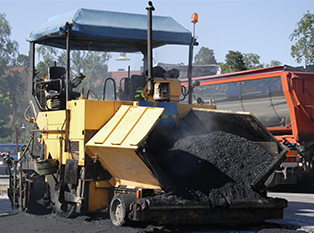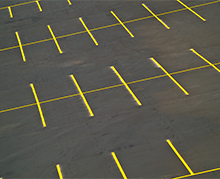 Metropolitan Government Pavement Engineers Council held its 24th Annual Meeting and Comprehensive Pavement Information Sessions on Tuesday, January 29, 2019 at the Wheat Ridge Recreation Center (4005 Kipling Street). Registration and attendance was the highest ever and attendees had the opportunity to attend sessions on the Central 70 Project, Concrete Overlay at Thorncreek Golf Course, Transportation Asset Management, SB18-167, a panel discussion on industry best practices, industry updates as well as other timely topics.
Well paved roads are a sign of conscientious agencies managing their pavement programs. Metropolitan Government Pavement Engineers Council provides guidance and recommendations to keep roads in excellent repair and the community traveling safely.
The City & County of Denver received the 2019 MGPEC Member of the Year Award!
Dave Potter (left) and Angie Hager (right) accept the award for Denver from MGPEC Chair, Jim Katzer.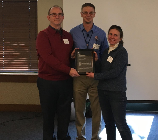 More information on the Annual Meeting on the "News" page.